You can edit your name, email address, and phone number by going to your Account page, located in the dropdown menu on the top right-hand side of the homepage.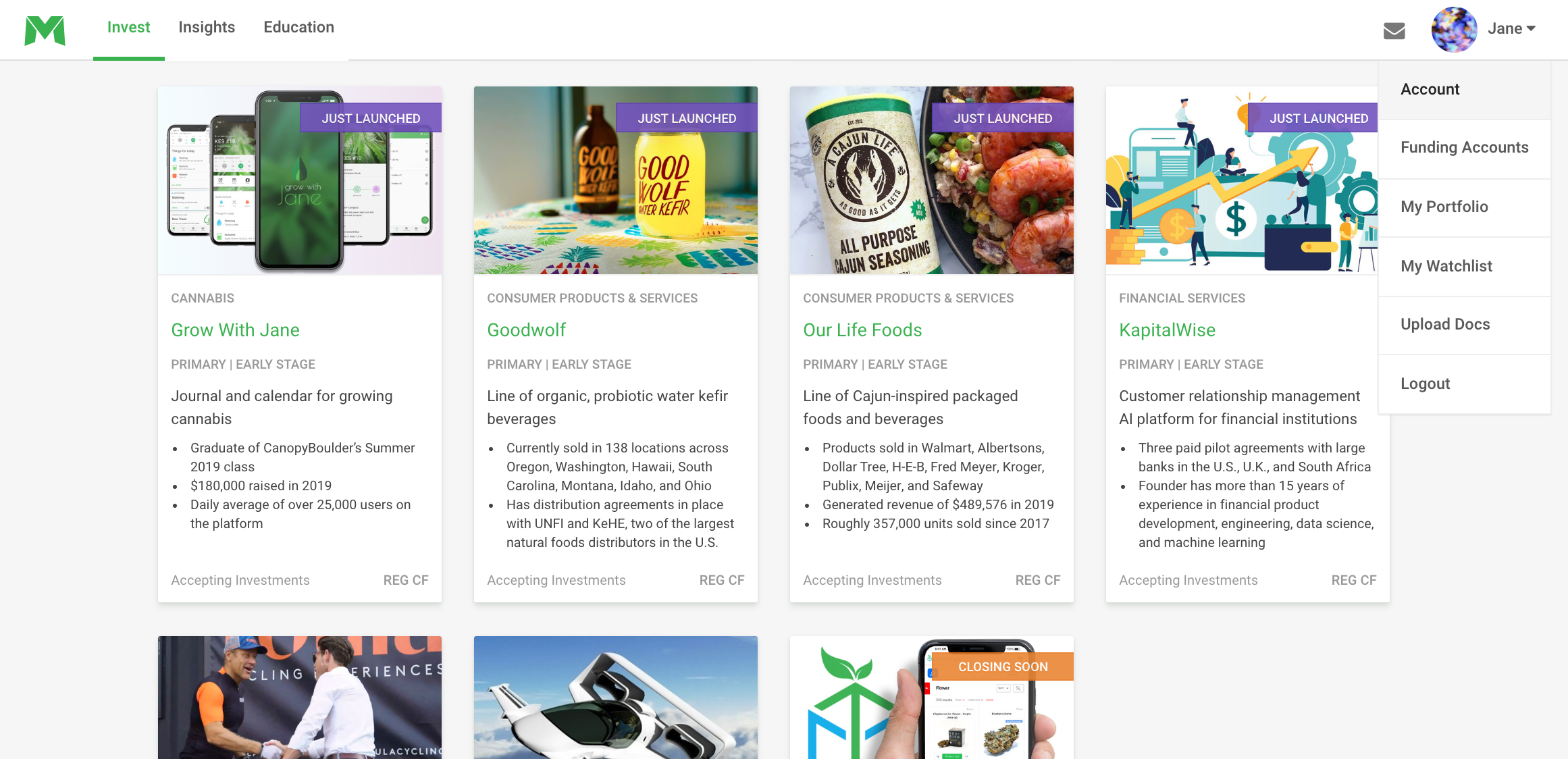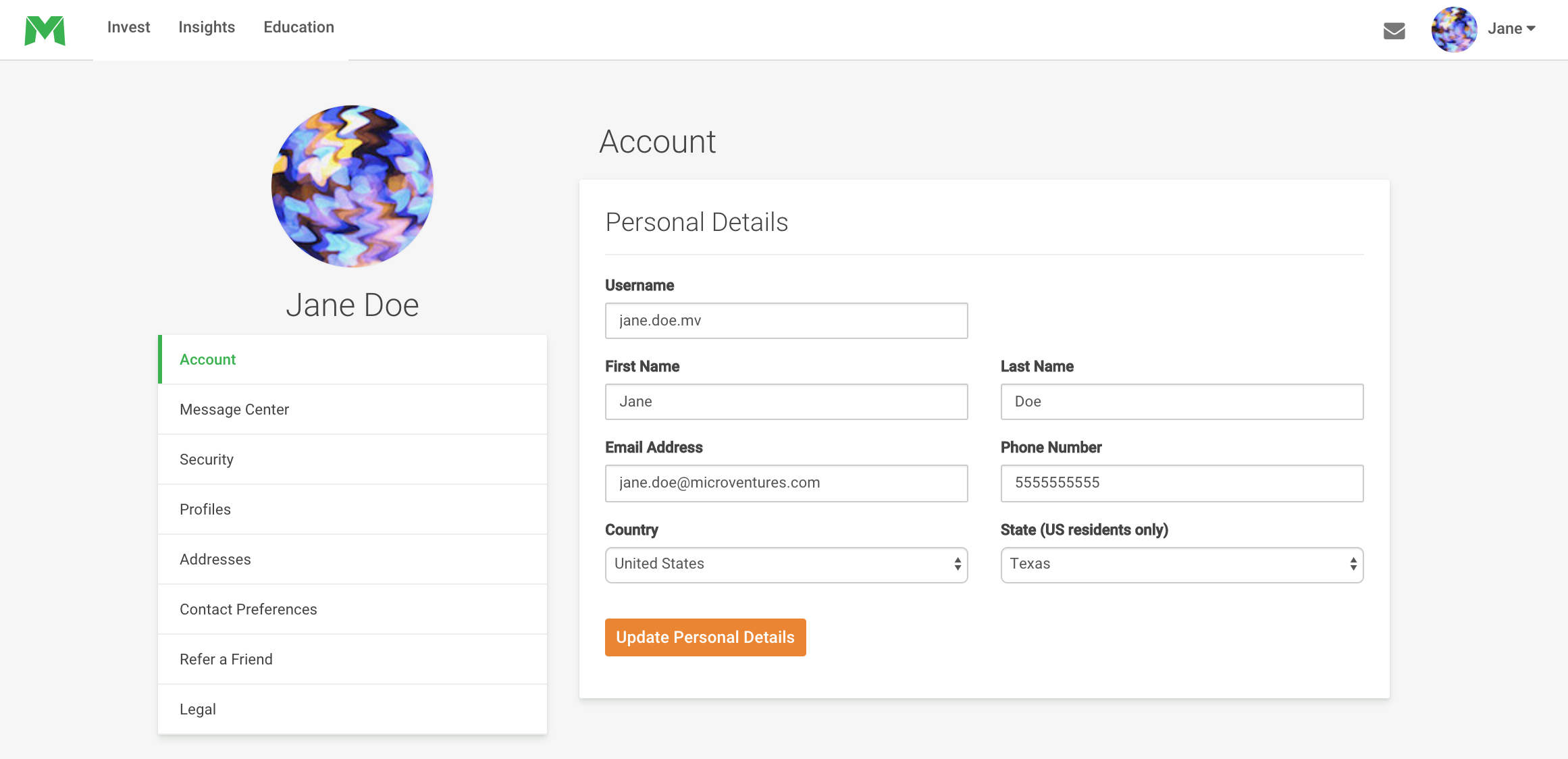 To update or add a new address, you can go to the Addresses section on your Account page.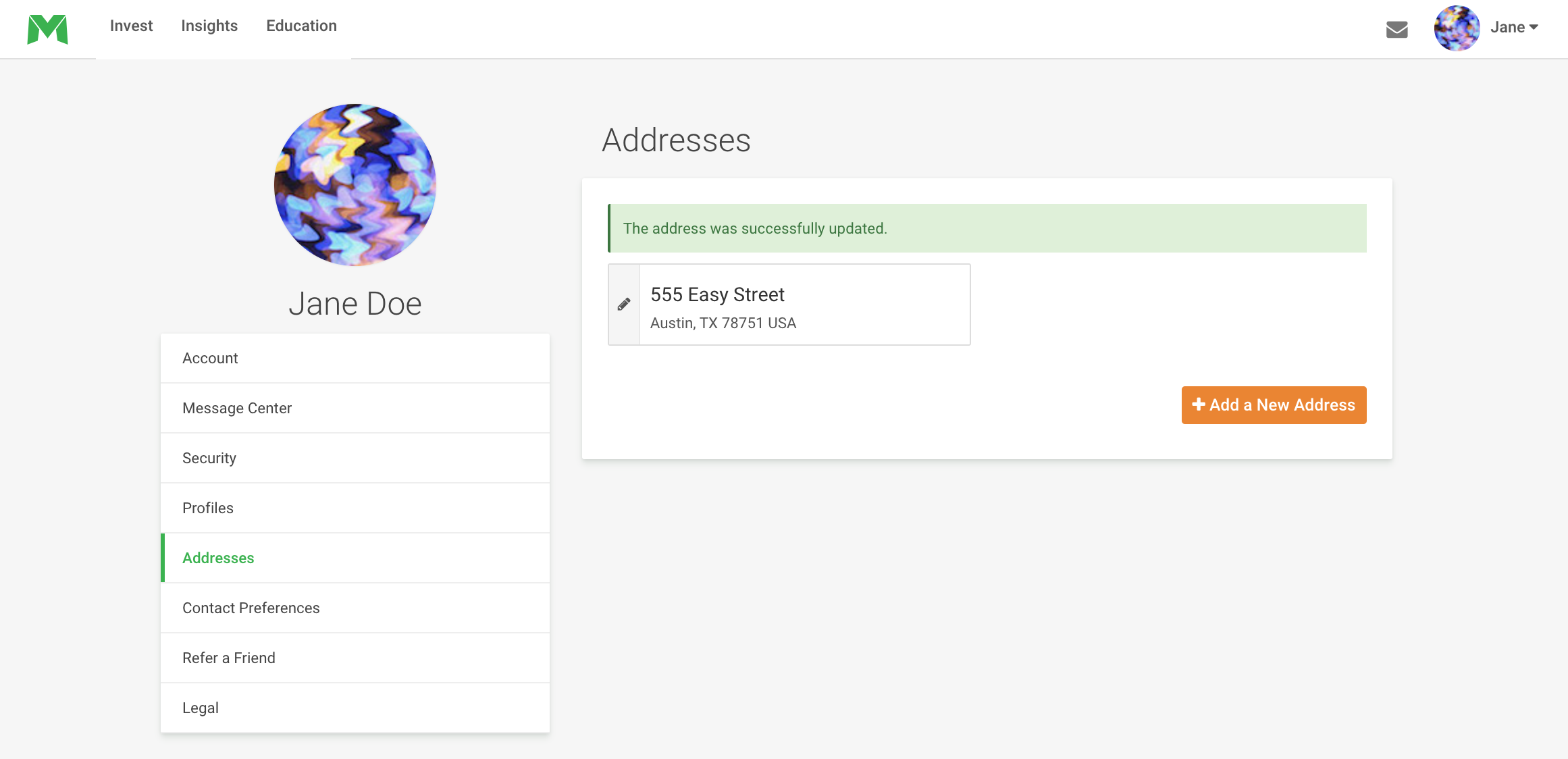 Please be advised that updating your address here does not automatically update the residential or mailing address for your investment profiles. Once you have updated/added the correct address, you can assign the address to the profile on your Profiles page.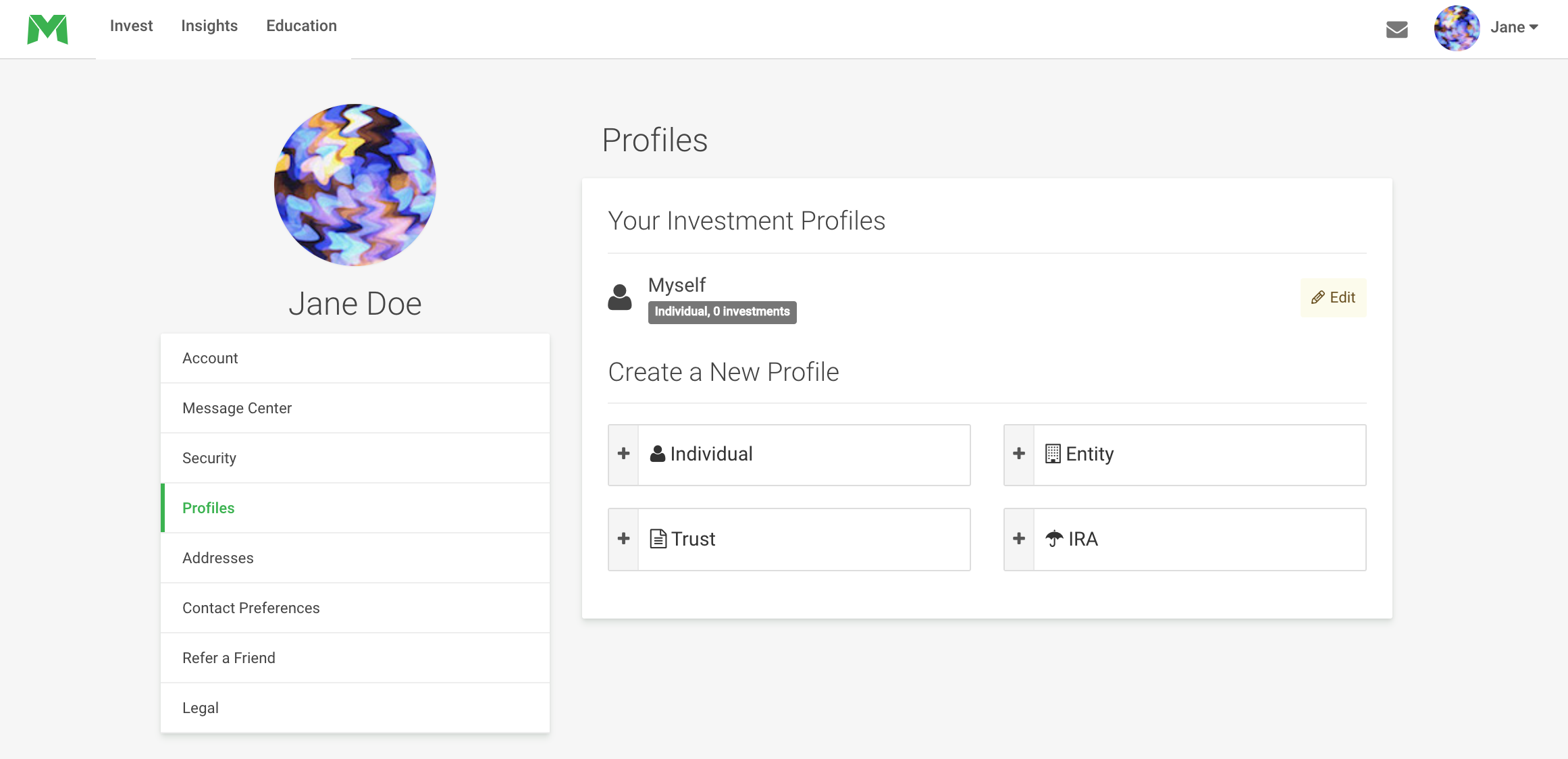 If you are updating your last name, please be sure to also upload your corresponding state-issued ID or passport. To do this, click Upload Docs in the account dropdown bar.